Finding the right Honda is essential because each Honda is specifically designed and built for your needs. At Alberta Honda, we're the leader in all things Honda for Edmonton, Alberta, and surrounding areas. To help you find the right vehicle, we offer robust and informative comparison pages where you can compare different Honda models against one another and competitor vehicles in a similar class.  Keeping you informed and helping you make the right decision is part of our customer satisfaction guarantee.  Why expect anything less from us?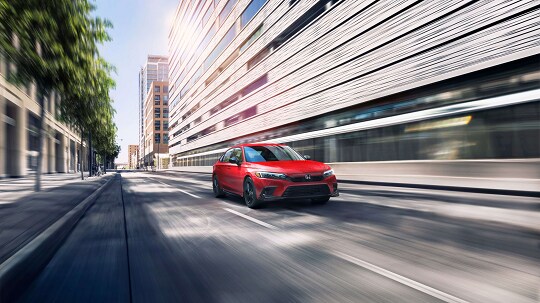 2022 Honda Civic
The 2022 Honda Civic has been redesigned and can't wait to continue its dominance in the segment. For 2022 the Civic has become more grown-up with new technologies, features, and a cabin that will surpass anything that's come before it.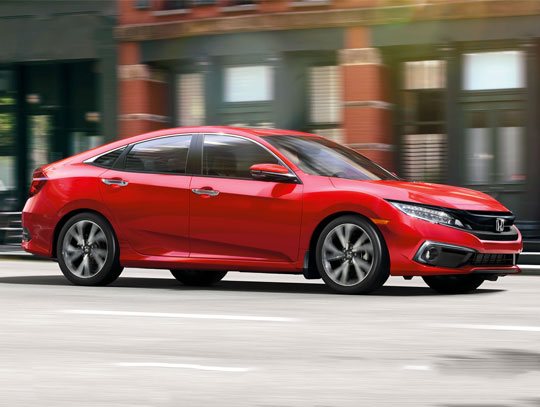 2020 Honda Civic
Aggressive lines, refined features, and a sleek profile, the Honda Civic combines style, technology, and performance in one.  Winner of the 2020 IIHS Top Safety Pick award, the sedan is available in six trims. Choose from either a 2.0L, DOHC, i-VTEC, 4-cylinder engine delivering 158hp, or a 1.5L, DOHC, turbocharged 4-cylinder delivering up to 205hp. With a starting MSRP of $20,160, the Honda Civic Sedan is ready to test drive today.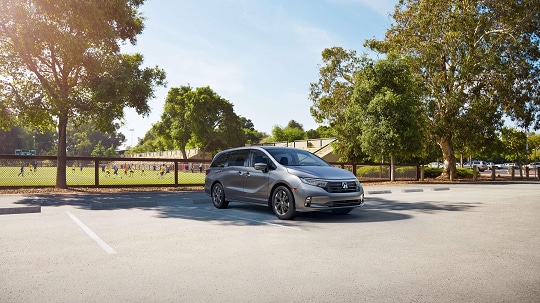 2022 Honda Odyssey
Looking for the perfect vehicle that will take you on comfortable family road trips or in-town grocery runs. 2022 Odyssey has always been a favourite for families that also need to haul a cabin full of soccer players or have more than five members in a family.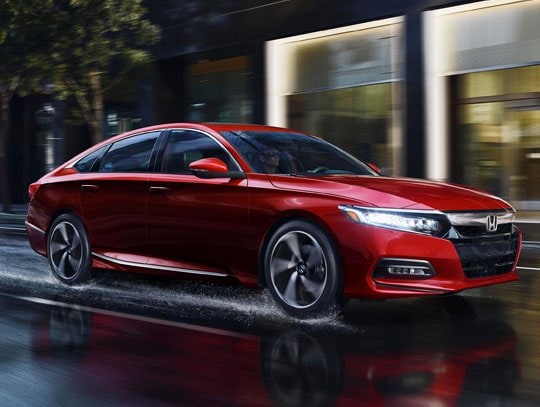 2020 Honda Accord Hybrid
Half art. Half science. All style. The Honda Accord offers dynamic angles, a wider stance, and bold redesign, unlike any other sedan. With your choice of six trims, the Honda Accord offers a 1.5L, DOHC i-VTEC, turbocharged 4-cylinder engine delivering 192hp or a 2.0L, DOHC, i-VTEC turbocharged 4-cylinder engine delivering 252hp, available on the Sport 2.0 and Touring 2.0 trims. With a starting MSRP of $30,268, we're confident you'll want to test drive.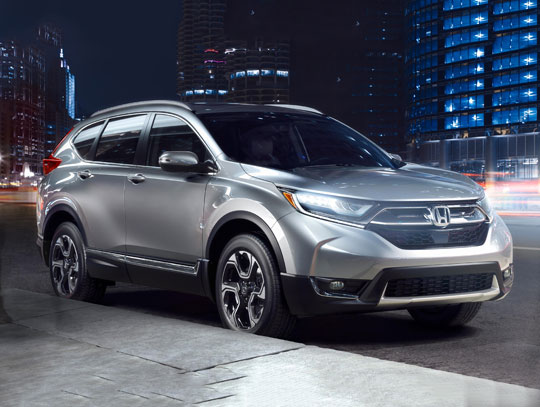 2020 Honda CR-V 
The Honda CR-V boasts a sporty, sleek design with sculpted lines and the latest in tech innovation. Available in six unique trims with a plethora of options to choose from, the Honda CR-V offers a 1.5L, DOHC, turbocharged 4-cylinder engine delivering 190hp and 179 lb-ft of torque. Winner of the 2020 IIHS Top Safety Pick award, the Honda CR-V has a starting MSRP of $30,620.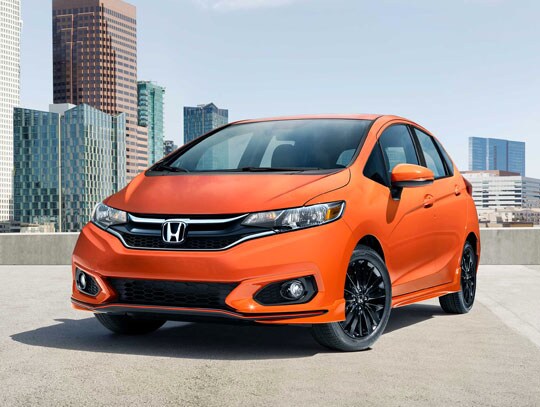 2020 Honda Fit 
A compact car with a big attitude, the Honda Fit offers a sporty design with aerodynamic efficiency. With six unique trims to choose from, the Honda Fit offers a 1.5L, DOHC, i-VTEC 4-cylinder engine delivering up to 130hp. With a combined fuel-economy up to 6.5L per 100km, the Honda Fit has a starting MSRP of $18,060 and will help you save more at the pump.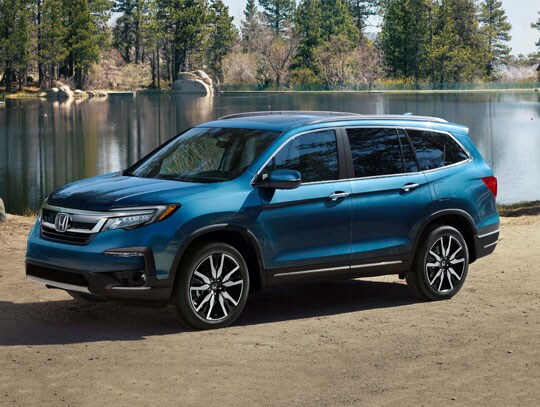 Now available in Black Edition, the Honda Pilot brings attitude and style with a commanding presence. With a 3.5L, SOHC, i-VTEC V6 engine delivering 280hp, and 262 lb-ft of torque. The Honda Pilot seats up to 8-passengers and is available in six unique trims. With a starting MSRP of $43,220, you'll be packing for your next off-road adventure in no time.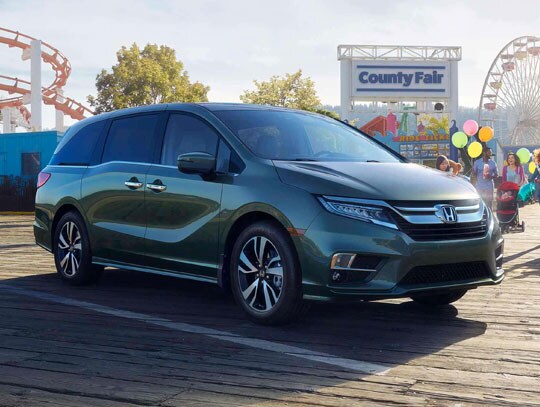 2020 Honda Odyssey 
The ultimate family van, perfect for your next family getaway, the Honda Odyssey boasts the latest in safety and tech innovation. With a 3.5L, SOHC, i-VTEC V6 engine, delivering 280hp and 262 lb-ft of torque, you can haul more than ever before. Choose from six unique trims and with a starting MSRP of $38,220; you'll just have to enter your next destination into the navigation.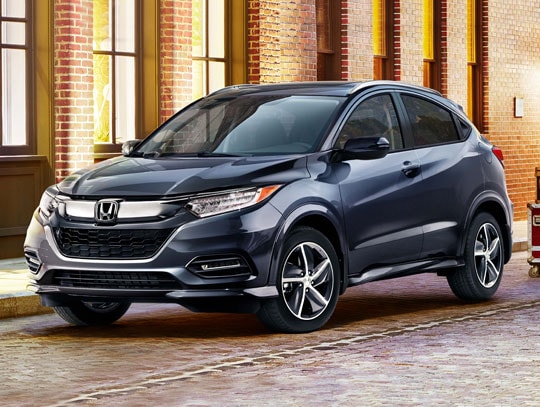 2020 Honda HR-V 
The Honda HR-V is a subcompact crossover with a small outside and a big interior. For 2020, the HR-V continues to offer a lot, while going for a little! It only takes a starting MSRP of $26,220 to get you into this all-encompassing SUV performer, with advanced safety technology, outstanding performance and a fun urban persona matched by its all-weather capability.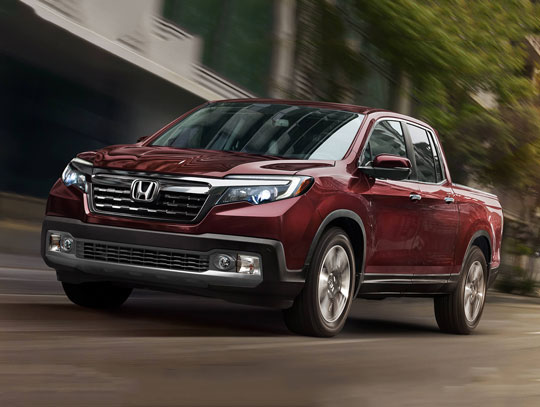 2020 Honda Ridgeline 
The Honda Ridgeline is a sport utility truck mounted on a car frame, delivering superior comfort without sacrificing towing capacity. Depending on how it's equipped, the 2020 Ridgeline goes head-to-head with its chief competitors with a maximum payload capacity of 2,267 lbs. This versatile truck can be yours at a starting price of $44,436.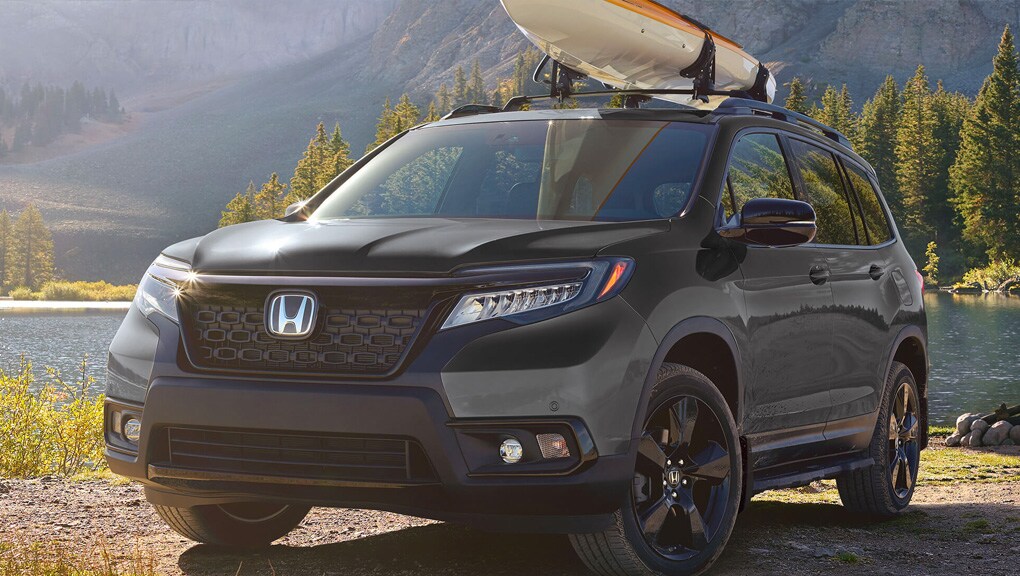 2020 Honda Passport 
With the Honda Passport, you'll enjoy the freedom of traveling anywhere nationwide. Gear up for your next adventure with a large 3,254L passenger volume. The Honda Pilot offers a 3.5L, SOHC, i-VTEC V6 engine delivering a powerful 280hp. With three unique trims to choose from and a starting MSRP of $44,420, the only decision you'll have to make is your next off-road adventure.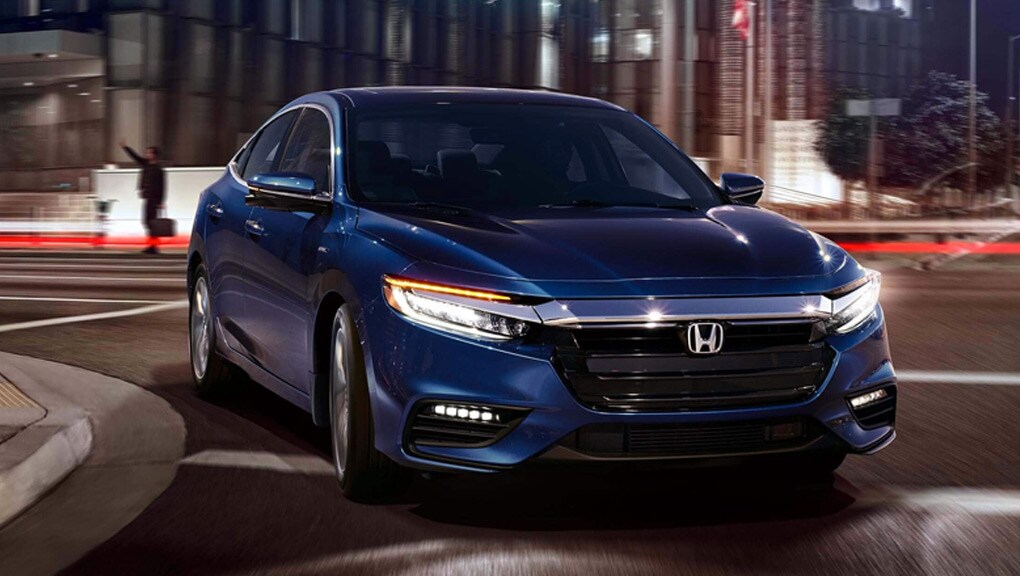 The 2020 Honda Insight is a hybrid sedan that doesn't skimp on stylish fashion with its unmistakable design, nor does it ignore performance or utility. Focused around its hybrid engine system, that's just the efficient heart of this well-rounded Honda vehicle. Driving beautifully around any corner and providing spacious internals that balance its slick design.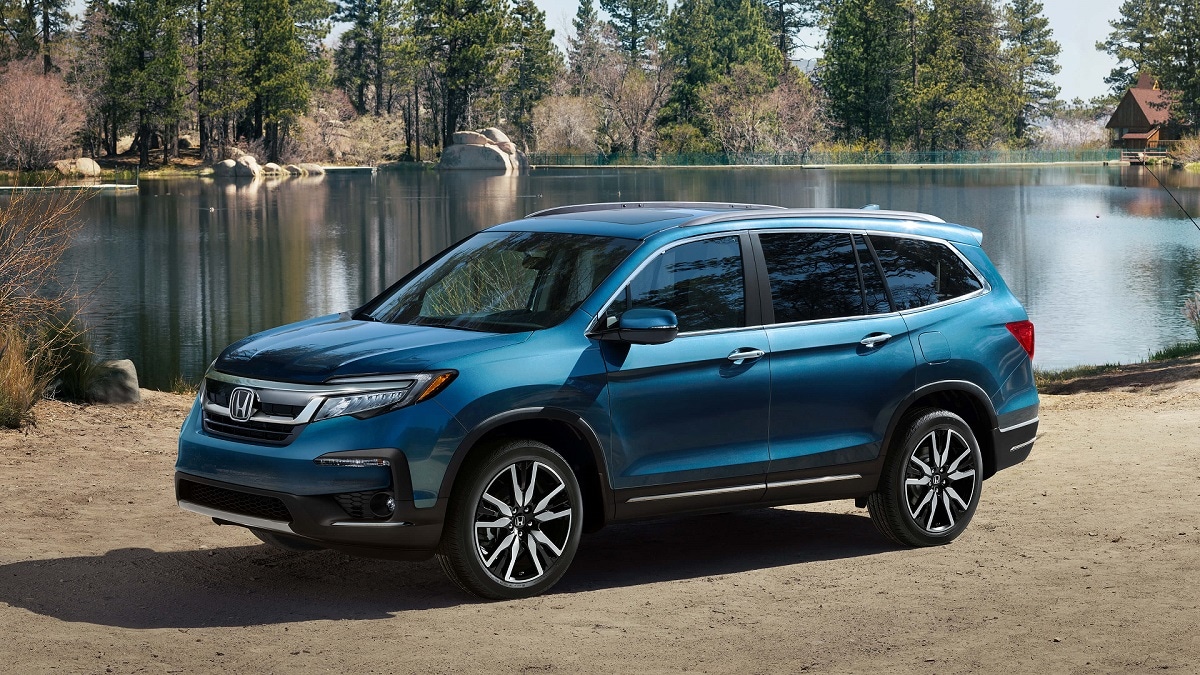 Sleek exterior styling and a roomy interior 8-passenger cabin make the 2021 Honda Pilot a complete SUV. Choose the Black Edition and get the attitude and design you're looking for. Powered by an efficient 3.5-litre V-6 producing 280 horsepower and 262 lb-ft of torque with Variable Cylinder Management.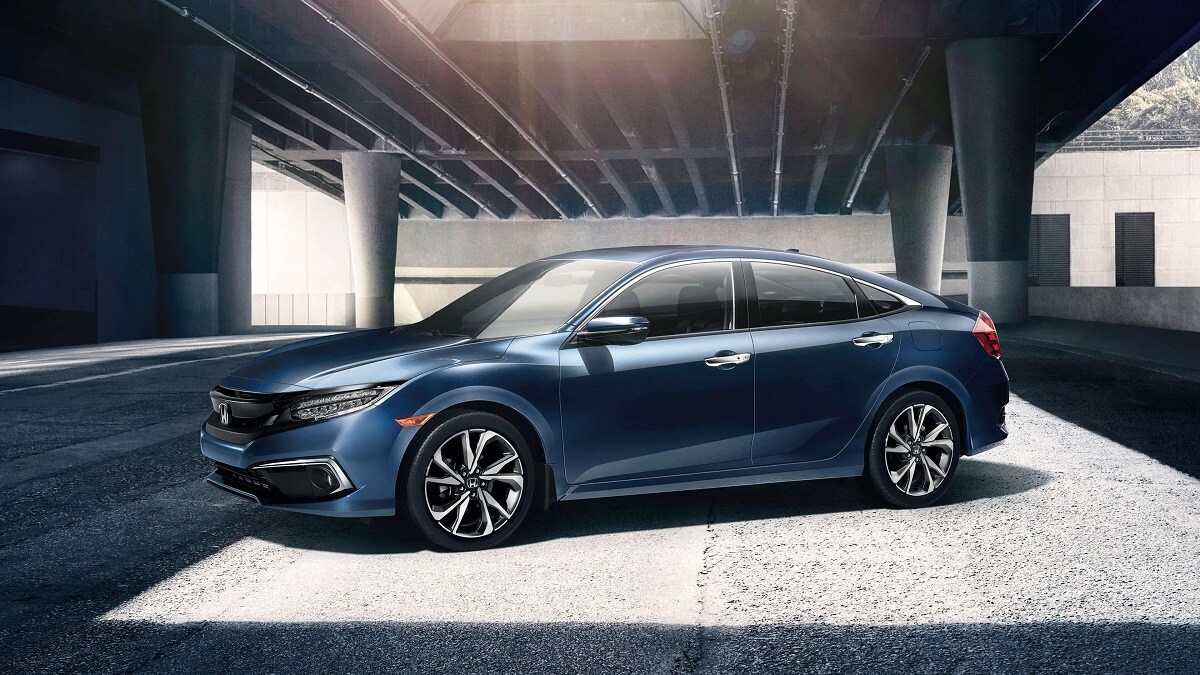 2021 Honda Civic Sedan
The Civic features sleek lines, an aggressive front end, is low slung and definitely looks fun. Standard LED daytime running lights and available LED headlights bring a luxurious feel to the exterior. 18-inch aluminum-alloy wheels and a one-touch power moonroof continue to show the industry Honda is here to play. Take a step inside and experience a sporty yet refined interior cabin and a choice of two engine options are sure to keep you moving. A 2.0-litre base engine which more powerful & efficient!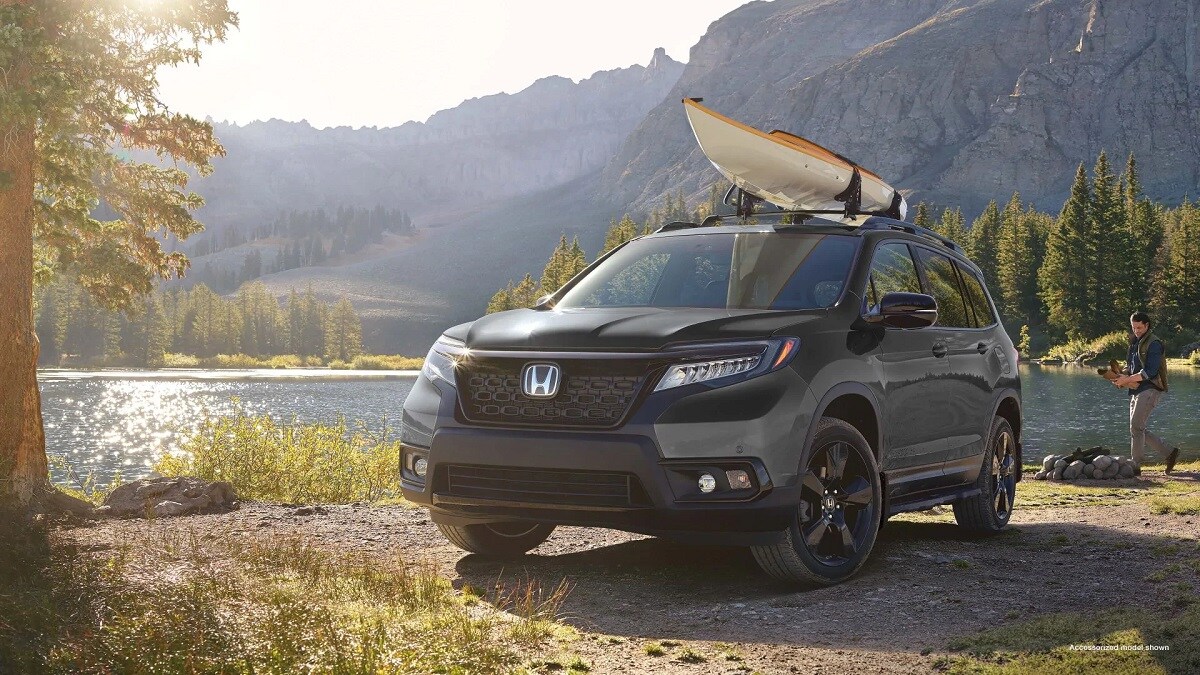 2021 Honda Passport
The Honda Passport was built for the outdoors, and it shows. It combines an athletic design with an abundance of utility. Available black wheels, an endless list of genuine Honda accessories and roof rails let you know that the Passport is designed for you, yes you! Packed with possibilities on the inside, the adventure continues. It has plenty of room with seating for five and ample cargo space. An i-VTEC 3.5-litre V-6 features i-VTM4 AWD and 280 horsepower to get you through any challenge.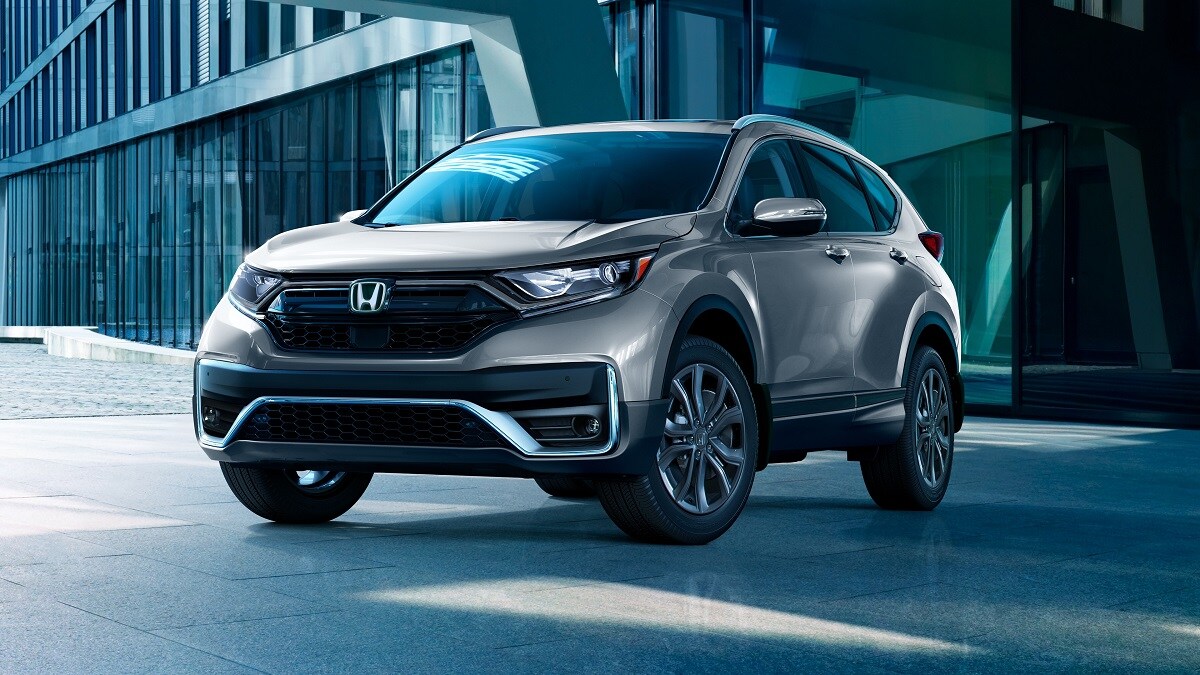 2021 Honda CR-V
One of the bestselling SUVs just got better. The 2021 Honda CR-V features a beautiful exterior design with smooth lines and an aggressive front end. The unique 85-degree door openings allow easy access to the interior. The interior offers an abundance of comfort and convenience features like heated front seats, a multi-angle rearview camera, and easy fold-down rear seats. A powerful 1.5-litre 16-valve i-VTEC engine produces 190 horsepower and 179 lb-ft of torque. Honda will keep you safe with its Sensing suite of technologies like Forward Collision Warning, and Collision Mitigation Braking.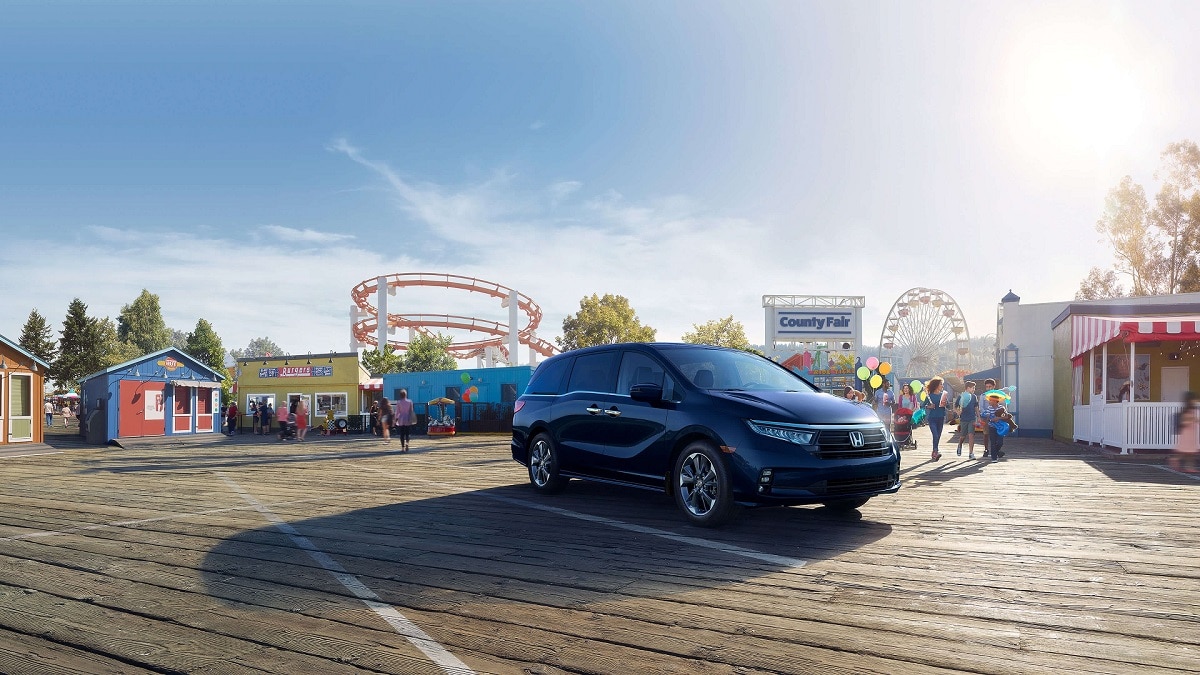 The 2021 Odyssey features a spacious and reconfigurable interior perfect for hauling kids and cargo. Turn your next family trip into an adventure that they will never forget. A powerful 3.5-litre V-6 with 280 horsepower and 262 lb-ft of torque coupled with AWD and advanced technologies.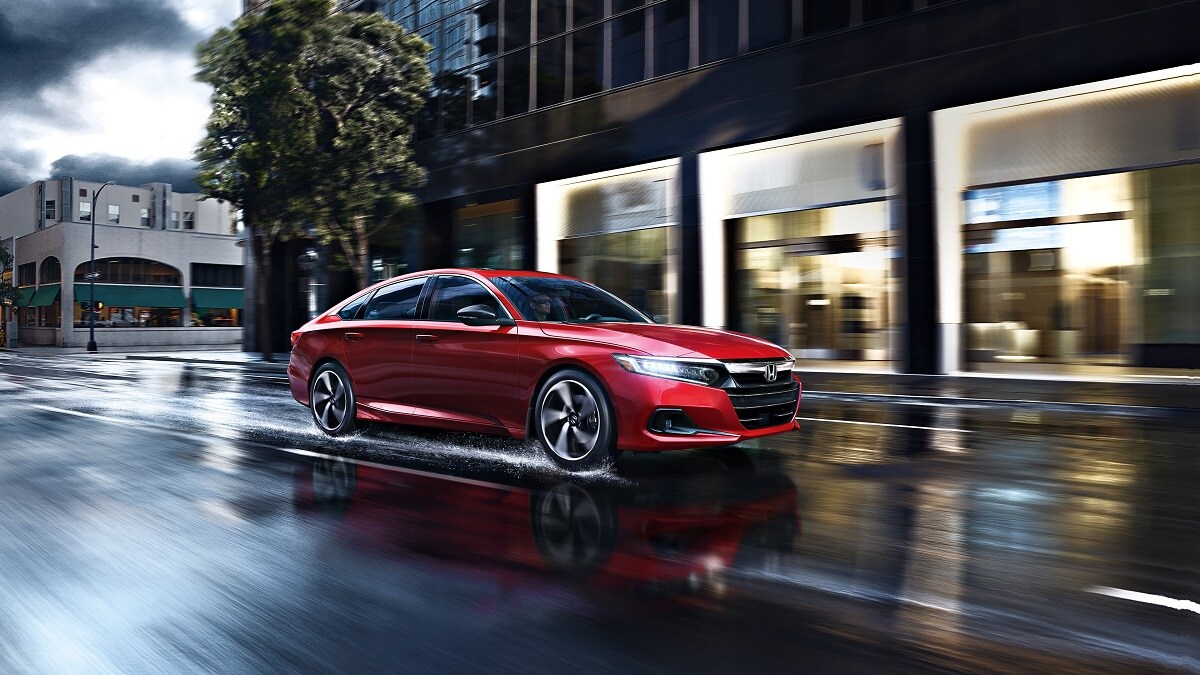 2021 Honda Accord Sedan
The Honda Accord can be described as sophisticated, sleek and exceptionally beautiful. It features dynamic angles, a wide stance, a unique grille, new allow wheels and a new colour option. Don't be surprised if you receive extra attention. Step inside and get enveloped with a Honda luxury experience. Wireless Apple CarPlay and Andriod Auto, leather-wrapped upholstery, and so much more. The Accord offers two turbocharged engines, a 1.5-litre and a 2.0-litre that produces 270 horsepower and 273 lb-ft of torque.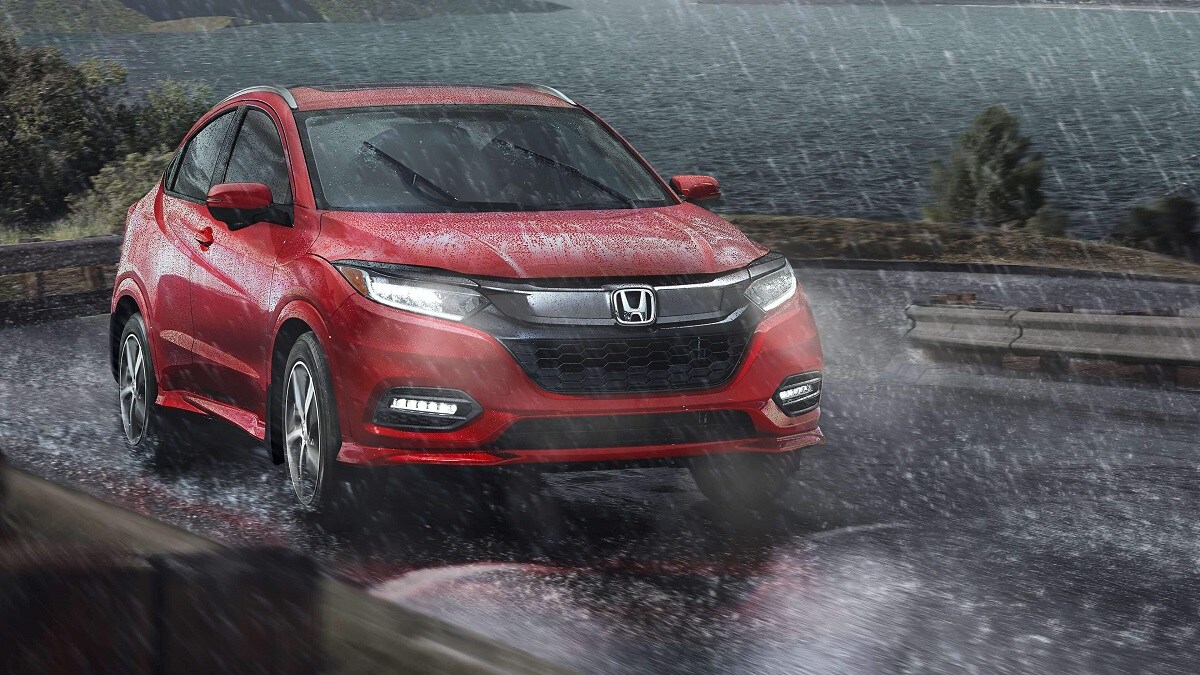 2021 Honda HR-V
The 2021 Honda HR-V features a sporty exterior design, 17-inch wheels, LED daytime running lights, and so much more. Its sleek lines and aggressive front end are paired with a roomy, comfortable, and feature-rich interior. A powerful 1.8-litre i-VTEC engine produces 141 horsepower and 127 lb-ft of torque. Available Real Time AWD with Intelligent Control System will allow you to get through any situation with confidence. Add on Honda Sensing Technologies, and you are covered from every angle.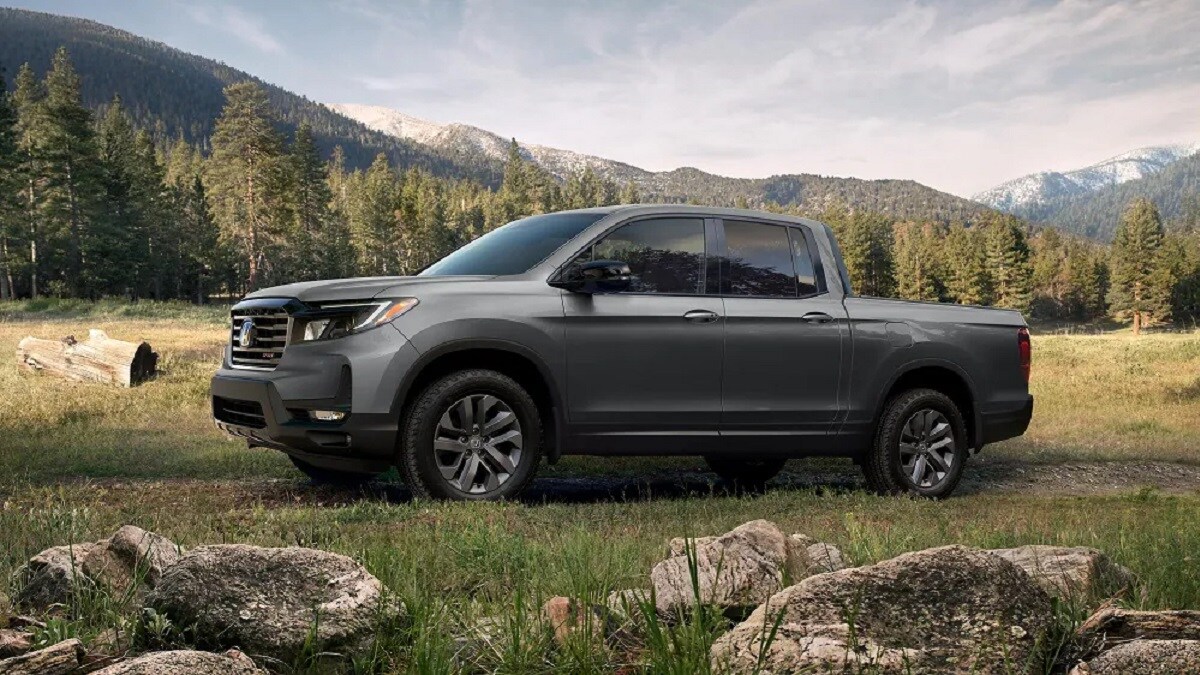 2021 Honda Ridgeline
The 2021 Honda Ridgeline is one of the most popular mid-size trucks in its class. Honda has a long history of creating reliable vehicles that far exceed the norms of consistency and dependability. Consumers know that when the Honda emblem is on an automobile, it will surpass performance and comfort expectations. The new Ridgeline is a rugged mid-size pickup that is designed for light-duty. It has a rough exterior that includes a sizeable cargo bed with a power liftgate. Power outlets are available in the rear of the pickup and the interior consists of two rows of seating with the amazing with a foldable rear seat.